MAXIMIST
™ -
PREMIER SPRAY SYSTEMS - NOT MADE IN CHINA
B

UILT FOR

ULTRA HIGH VOLUME, 50+ APPLICATIONS A DAY

3 STAGE TURBINE MOTOR


VARIABLE SPEED SOFT START PCB AIR FLOW CONTROL RHEOSTAT

SPA QUIET SETTINGS

DUAL FILTRATION


OVER HEAT RELAY SWITCH

LIGHT WEIGHT FOR MOBILE USE

NEW QUICK CONNECTION FLEX HOSE

SOLUTION SAMPLE PACKAGE, MEDIUM DEPTH


5 YEAR TURBINE MOTOR WARRANTY!

INCLUDES

SILVER

PRO SERIES SPRAY GUN WITH LIFETIME WARRANTY

PRO GUN REBUILD PARTS KIT

PLUS 3 EXTRA CUPS WITH LIDS


NOT MADE IN CHINA
Professional Gun:
---
This gun is the comparison to the Apollo Professional level T5020 (which sells for $299)
Spray Tanning is ultimately controlled by the Spray Gun. It's what you use most, the tool of your trade.
The application qualities of the MaxiMister Pro Series Spray Gun are unmatched.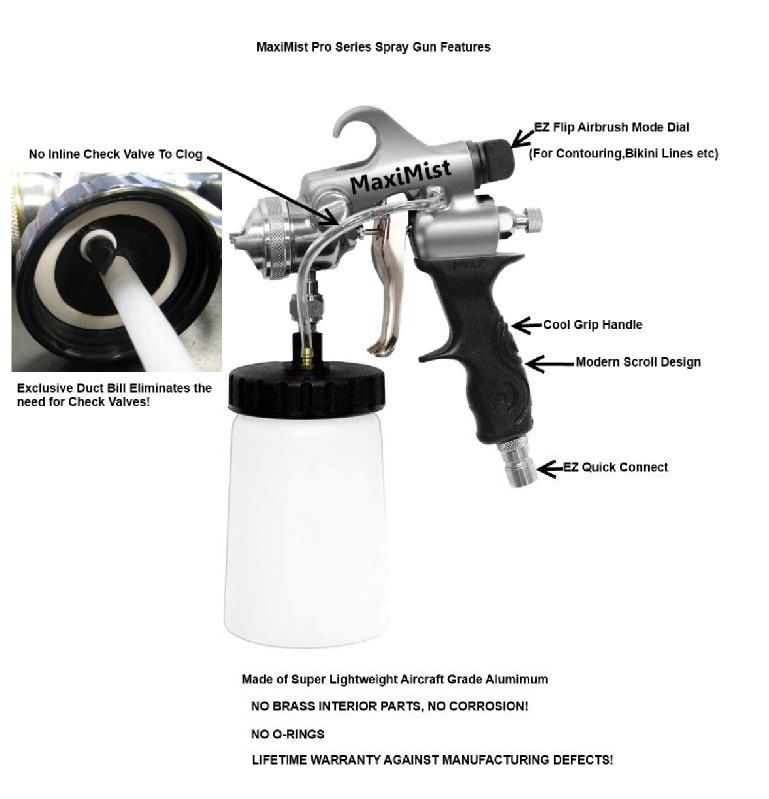 Spare Parts, cups, accessories:
The three extra solution cups are ideal for
storing different blends and can be used to
'hot-swap' during busy sessions.
The spares pack ensures you are always prepared.
Items Included:
3 x spare solution cups
3 x replacement Cups gasket
1 x spare turbine filter
1 x spare pick-up tube
1 x Extra Duck Bill Assembly (eliminates need for check valves)
1 x Extra Needle Spring
1 x Spray Gun Lube
And best of all, the Pro Spray gun has a lifetime warranty.
(per warranty terms, manufacturer defects)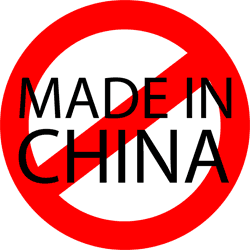 You won't find a better spray gun on the market !!
PLUS, WE HAVE INCLUDED (3) 8oz SAMPLES OF OUR BEST SELLING SOLUTIONS:
8.5% SASSY BRONZE

10.5% POSH BRONZE

RAPID GLO (quick development solution)