20-25 apps a day
IMPROVED QUICK CONNECT HIGH TEMP LOW MEMORY COIL REINFORCED HOSE
EXCLUSIVE TO THE "MaxiMist™" Brand
2 YEAR WARRANTY ON THE TURBINE MOTOR, LIFETIME ON SPRAY GUN
(for manufacturer defects)
IF IT DOESN'T SAY "MAXIMIST™" ON THE LABEL , THEN IT'S NOT ONE !
If you're looking for a Professional Spray Tanning System, look no further.
This unit is designed for one purpose, providing an absolute perfect full body Spray Tan every time, in under 3 minutes, using the least amount of product. (normally 2oz or less)
Simple operation, easy to maintain, and beginner friendly, allowing mastery in only a few practice sessions. Salon use in a lightweight compact mobile system, all in one package.
A great Professional Package for the busy technician, in a lightweight mobile design
Volume Level
---
All turbine based systems sound like vacuum cleaners, this is the nature of this type of device. However, this unit runs quieter than any other turbine based unit in its category. Unlike other "screamers" on the market, you can speak without yelling while the unit is running
Easy Client Blow Dry feature
---
The spray gun continually provides constant out going air flow during the entire solution application, facilitating the skin drying process as you spray. When the spray gun trigger is completely released, the unit blows a continuous air flow only, for a soft "blow dry" feature. Or if you prefer, simply detach the gun from the air hose. Now you are equipped with a concentrated high speed air current for fast drying.
Professional Gun:
---
This gun is the comparison to the Apollo Professional level T5020 (which sells for $299)
Spray Tanning is ultimately controlled by the Spray Gun. It's what you use most, the tool of your trade.
The application qualities of the MaxiMister Pro Series Spray Gun are unmatched.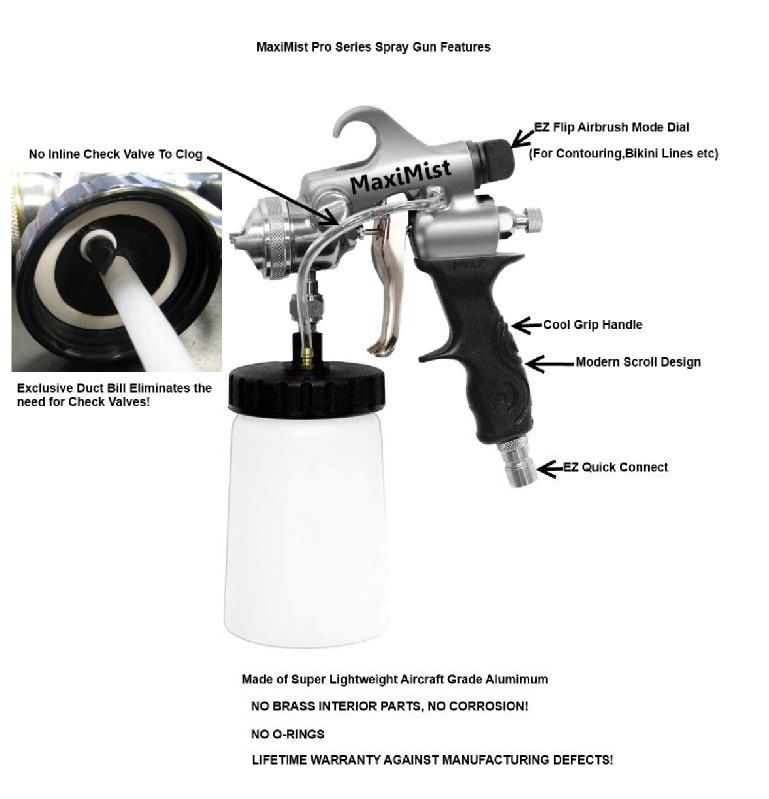 Spare Parts, cups, accessories:
The three extra solution cups are ideal for
storing different blends and can be used to
'hot-swap' during busy sessions.
The spares pack ensures you are always prepared.
Items Included:
3 x spare solution cups
3 x replacement Cups gasket
1 x spare turbine filter
1 x spare pick-up tube
1 x Extra Duck Bill Assembly (eliminates need for check valves)
1 x Extra Needle Spring
1 x Spray Gun Lube
And best of all, the Pro Spray gun has a lifetime warranty.
(per warranty terms, manufacturer defects)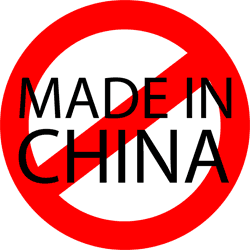 You won't find a better spray gun on the market !!
PLUS, WE HAVE INCLUDED (3) 8oz SAMPLES OF OUR BEST SELLING SOLUTIONS:
8.5% SASSY BRONZE

10.5% POSH BRONZE

RAPID GLO (quick development solution)